Quail Valley Garden Club Yard of the Month
In addition to community projects the Quail Valley Garden Club recognizes exemplary examples of gardening by the residents of Quail Valley. The monthly Yard of the Month Award showcases the best of our residents efforts in beautification of our neighborhood. Recipients receive a Certificate of Appreciation from the Quail Valley Garden Club and a lovely plant by Flowers by Adela.
2019 - 2020 Yard of Month Committee Members
Judy Hanley Deborah Douglas Kristy Casey-Deal
October 2019 Elsie Adams 3543 El Dorado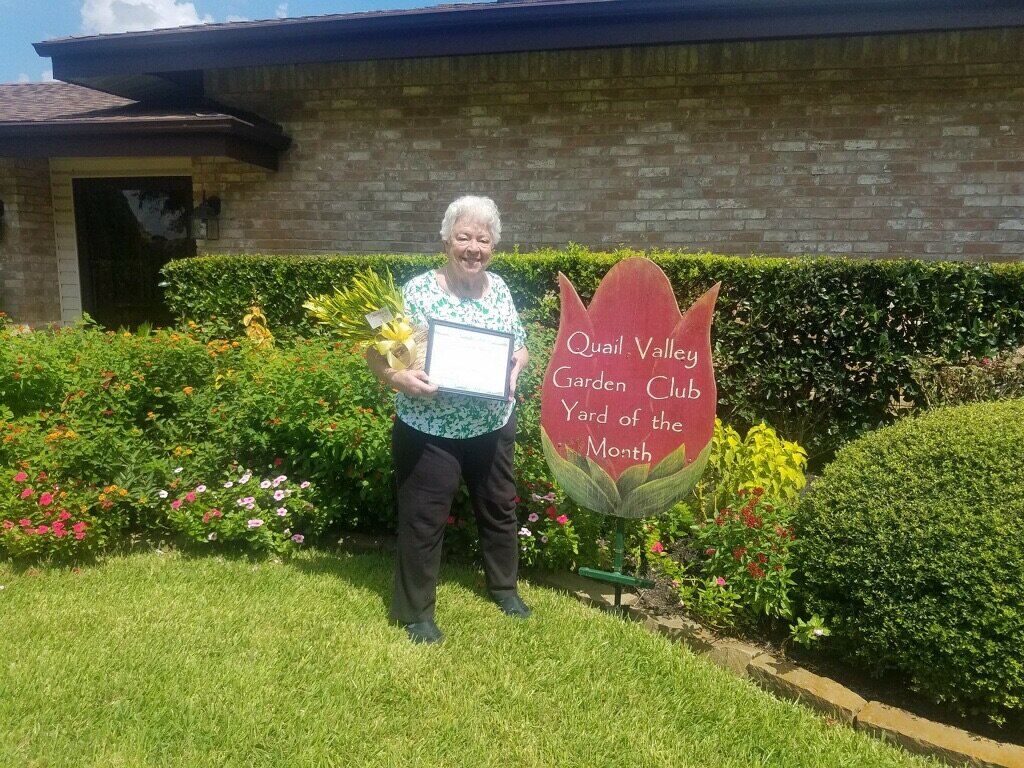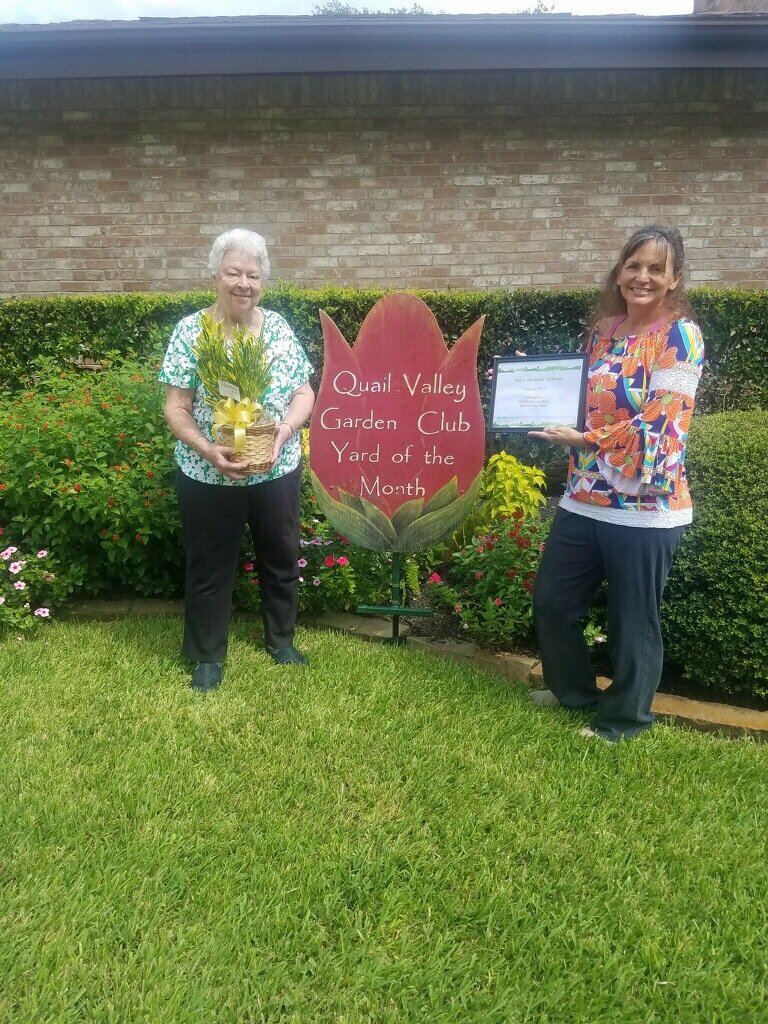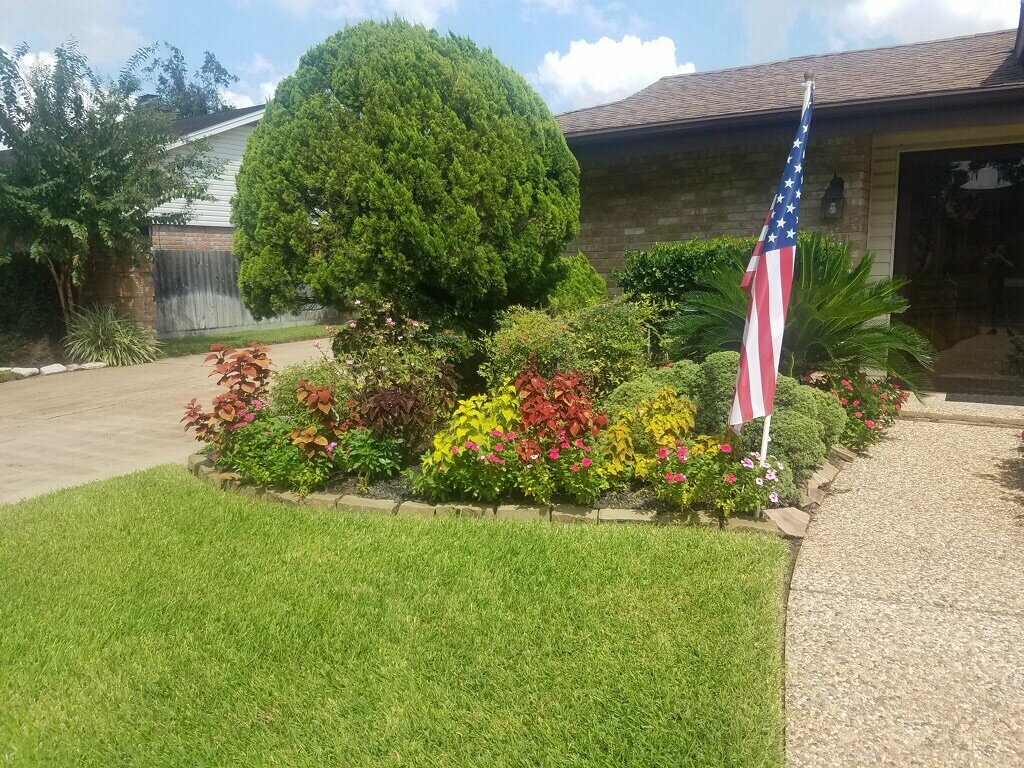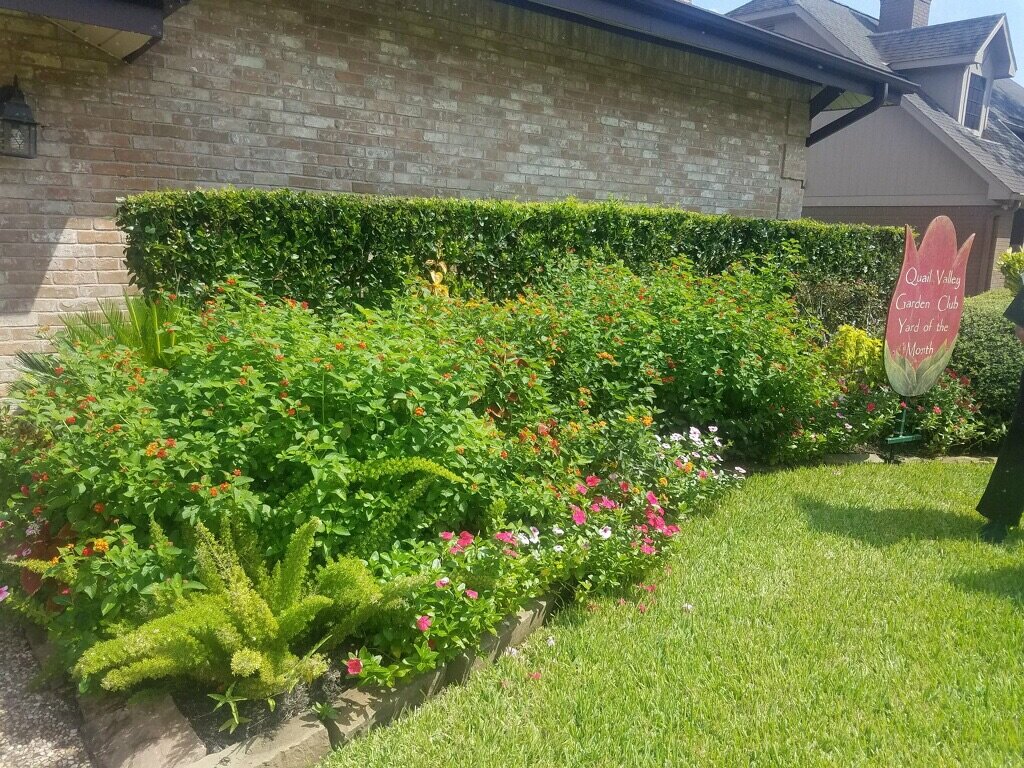 September 2019 Michael & Margo Robinson 3102 La Quinta
August 2019 Deryl and Shirley Knox 2719 Bermuda Dunes Dr.
July 2019 Charlotte Groves 3406 Rolling Green
June 2019 Fred and Carol Grates 3902 East Creek Club
May 2019 Norman & Dana Soutar 2914 Hampton Dr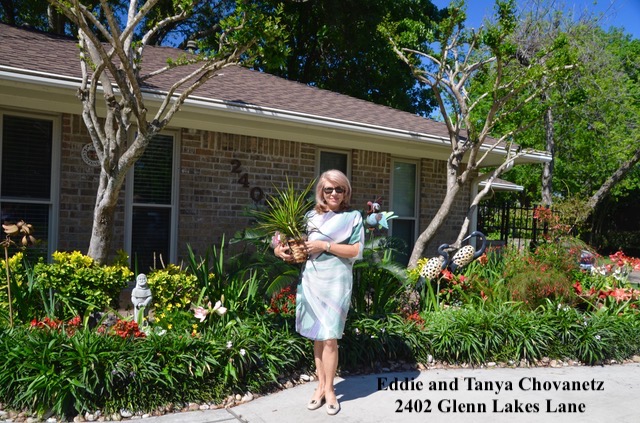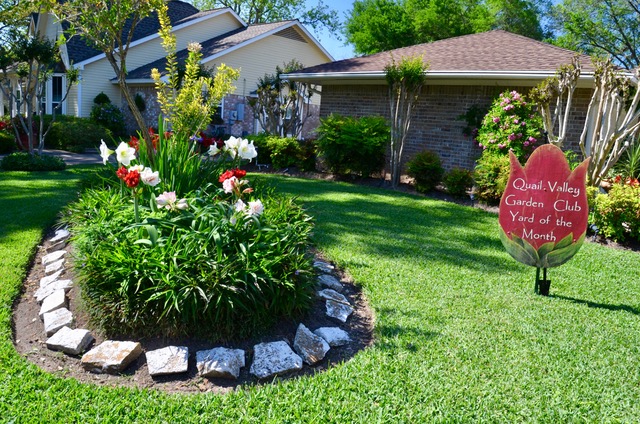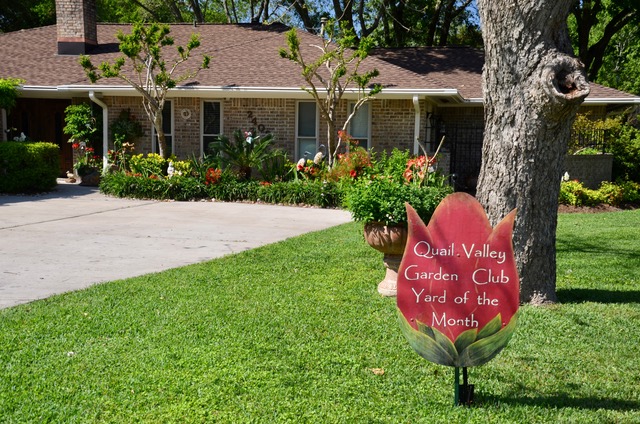 July 2016
Kyle Pedwell and David Clardy, 3139 Glenn Lakes Lane
June 2016
Yard of the Month Committee Chair, Karen Segura Santos